Château Mercian Kikyogahara Winery opened in September 2018 with the vision of fully expressing the unique character of the Kikyogahara growing area. Existing buildings dating back to 1938 were retained and fitted with the latest technology to create this boutique winery. Grapes grown in the Kikyogahara Vineyard are subject to rigorous selection here before being used to produce the top cuvées as "Château Mercian Kikyogahara Merlot Signature" and "Château Mercian Kikyogahara Merlot" , as well as "Château Mercian Kikyogahara Merlot Rosé". Embracing both history and innovation, the Kikyogahara Winery is a garage winery full of passion for winemaking.
About Château Mercian
Kikyogahara Winery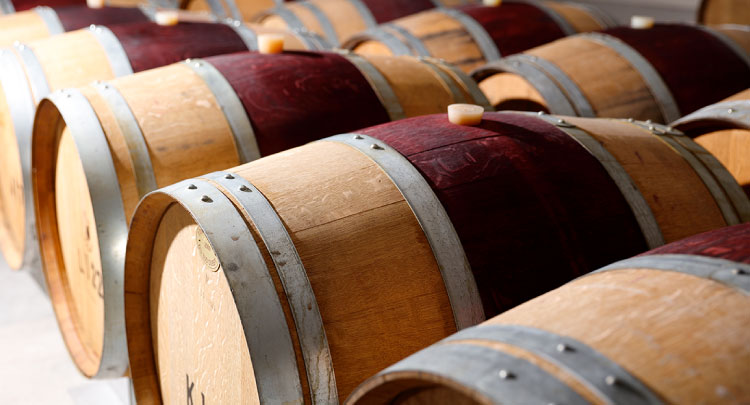 Fermentation tanks
Grapes are brought in from the reception area, then crushed and fermented in the fermentation tanks. Each tank holds a different guantity from a different parcel, both to produce better wine and to express the characteristics of each terroir.
Kikyogahara Winery open day
Kikyogahara Winery is very small and therefore open to visitors only few days a year.
For more details, please click the calendar.
Kikyogahara Winery Calendar (PDF)
Sorry, the English Guided Tour is not conducted in Kikyogahara Winery.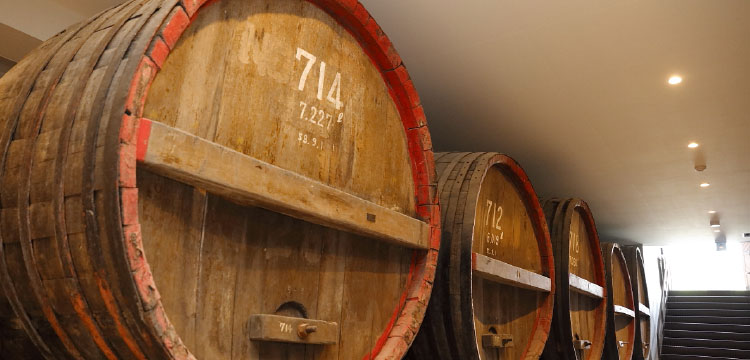 Cellar
The original cellar has been preserved, with a new one built behind it. The new and old barrels lined up together give a sense of history. The Kikyogahara Winery is built on a semibasement level, which keeps the cellar at the right temperature and humidity for aging wine.
Tasting Corner
On open days there is a winery tour (paid, reservation required, limited number of visitors), tastings in our tasting area (paid, no reservation necessary) and wines for sale.
Château Mercian Kikyogahara Winery
Access & Hours
Address

1298-80 Oaza Soga, Shiojiri-shi, Nagano Prefecture
399-6461, Japan

Tel

+81-80-1128-5548

Open Day

Opening Hours

12:30~16:00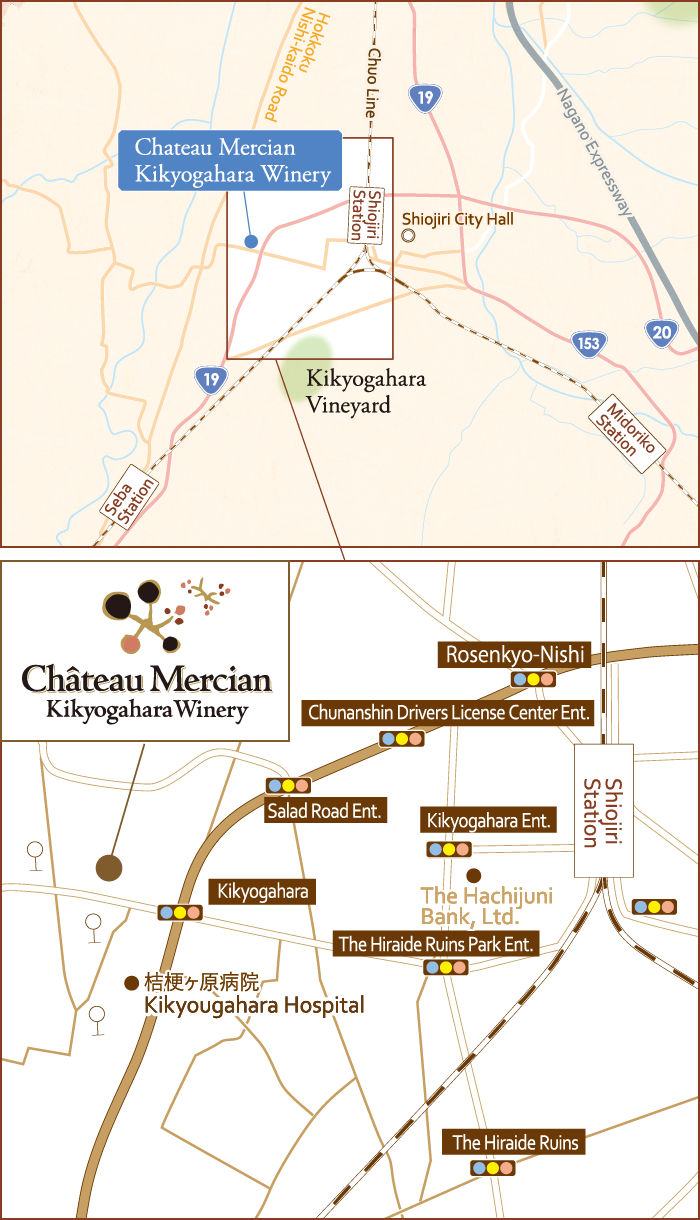 Google
By Car
From "Shiojiri" exit (Nagano Expressway) 10 minutes.
By Train
From "Shiojiri" Station (JR Chuo Main Line) 5 minutes by taxi, 20-25 minutes on foot.
10 minutes by taxi.